About
Firemax Safety System Pvt. Ltd.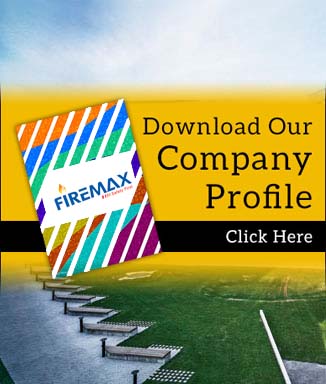 Founded in 2014, FIREMAX Safety System Pvt. Ltd., a subsidiary of FIREMAX Technical Services which was established in the year 2000, is a leading organization specialized in the field of Fire Fighting Equipment's & Fire Protection Systems. It was born and brought up by a team of highly skilled personnels. Having more than 10 years of working experience in the fire fighting industry, FIREMAX is always looking forward to extend the best of quality products and services to the existing customers and simultaneously taking an endless endeavour to enlighten people from different sectors so that they may also have an experience of the quality that we are offering.

Since the inception of FIREMAX, primary focus has been laid on the manufacturing and supply of various fire extinguishers (which may be both portable and trolley mounted), fire alarm panels and also their accessories. But our area of expertise is not only confined to fire extinguishers, we are well versed in installation of fire protection systems like fire hydrant system, sprinkler system, fire alarm system and fire suppression/flooding system.

We have a number of turnkey projects and provide maintenance facility of the installed systems. Fire fighting pumps, panels, fire proof doors and LED/Auto glow Signages and various other protective equipments are also among the range of products that we deal in. We also cater in preparation of emergency escape route plans for all types of premises, training and fire drills.

Here at FIREMAX, our aim is to meet our custom's requirements by providing Products and Services which are robust, reliable and at the same time reasonable. We at FIREMAX, believe in the effective and efficient implication of services and value added solutions. In this concern, our team engrave their best and at par the highest level of efforts towards improvisation that helps to develop superior products & services, thus inculcating the culture of fire safety.