Chairman
Desk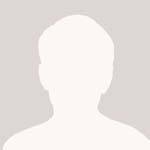 "Our journey to the forefront of the fire fighting industry has been the result of a different kind of fire……a Fire that you cannot see but which burns within all of us."
It's the passion for excellence and enterprise. We believe that it is in the fire within that distinguishes one from the other
It drives us to be the best …..gives us the power to pursue our dreams …. to go where no one has dared to as far as fire safety is concerned.Built on solid and unshakeable foundations, Firemax safety system pvt. Ltd. has evolved beyond its rich heritage, steeped in integrity, reliability, quality and most importantly, an innate ability for innovation.
We constantly innovate to generate out of the box solutions as a response to the growing environmental concerns so as to focus on the needs of tomorrow.
We at Firemax constantly endeavor to offer our customers, clients and shareholders, a bouquet of security & success. I can assure you that we shall leave no stone unturned in striving to be the best…. to relentlessly augment each and every sphere of fire protection while keeping the demands of our environment at its core, so as to make our world a better place to live in for each one of us and the future generations to come.
SANJIV MAHENDRA